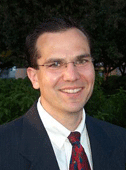 Steve Vaught, President
Mr. Vaught is President of Alpha Lending, LLC, which he helped create in 2004. He began working in the consumer finance industry in 1993, with Northwest Financial Services, Inc. In 1996 he worked as a loan officer at The Money Store, Inc., the nation's largest subprime real estate lender.
From 1998 to 2004, Mr. Vaught was employed by Hopkins Financial Services, Inc. as a private money mortgage broker, working exclusively with private money investors to evaluate real estate loans, including property loans, commercial projects, subdivision development, agricultural properties, joint business enterprise projects, and project management of equity developments.
Mr. Vaught attended the University of Idaho from 1989 through 1991, and received his Bachelor of Administration in Finance with a minor in Math from Boise State University in 1993.
Major projects Mr. Vaught has helped finance at Alpha Lending include:
The Boise Tower: A 25-story high-rise mixed use development parcel located in Downtown Boise, Idaho.
Maracaibo Office Building: A newly built Class 'A' 15,000 sq. ft. office building in the Eagle River Development located in Eagle, Idaho.
Old Town Market: The acquisition of a Shell C-Store located in the resort town of McCall, Idaho for an inexperienced owner/operator.
Numerous subdivision land developments, construction loans, and other projects.
The manager of Marigold Credit, LLC , which is a monetization lender for clients desiring to borrow long-term unsecured money while in tax-deferred transactions with preferred dealers in capital assets such as S.Crow Collateral Corp.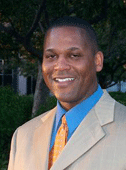 Terence Woods,
Vice President
Mr. Woods is Vice President of Alpha Lending, LLC, which he helped start from the ground up in 2004. From 1993 to 1998, Mr. Woods served as a manager for Northwest Financial, Inc. Between 1998 and 1999, he worked as a field underwriter for subprime real estate loans for such companies as Laguna Capital Mortgage and Core West Bank. From 1999 to 2004, he was employed by Hopkins Financial Services, Inc, as a private money mortgage broker, where he both analyzed and did underwriting on real estate loans for private money investors.
Mr. Woods received his Bachelor of Arts degree in Art from Albertson College of Idaho. Prior to that he attended Cosumnes River College in Sacramento, California, where he studied Industrial Architecture.
Major projects Mr. Woods has helped finance at Alpha Lending include the following:
One-acre commercial parcel located in downtown Salt Lake City, Utah near the Delta Center.
Several subdivision and construction developments in the Treasure Valley.
Several large agricultural mortgages on rangeland, row crops, feed lots, and other farmsteads.
Alpha Lending is an Equal Housing Opportunity Broker and financing is available to all persons regardless of race, color, religion, sex, handicap, familial status or national origin.